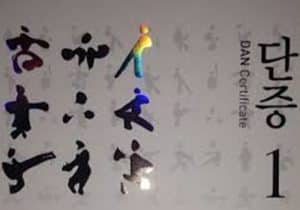 The word Kukkiwon refers to the home of Taekwondo in Seoul, South Korea. It is where the heart of taekwondo beats. The Kukkiwon is a government-sponsored national academy for taekwondo. Both the building itself and the organization therein are colloquially referred to as the Kukkiwon. The Kukkiwon is the official governing body established by the South Korean government for taekwondo. To compete in national-level and international tournaments sponsored by the world taekwondo federation, generally speaking, one must hold a Kukkiwon-issued Dan certificate. For people who practice this style of taekwondo, the Kukkiwon is the organization that issues Dan (black belt) certificates and id cards. At IGNITE Martial Arts your Black Belt will be held through the Kukkiwon. To learn more click here.
ISKA (international sports kickboxing assoc.) Sports MMA is a light-contact version of mixed martial arts that adheres to ISKA rules and regulations. ISKA is the world leader in kickboxing sanctioned tournaments.
Sports MMA provides competitors with an opportunity to use many of the same techniques associated with traditional MMA, including; strikes, throws, takedowns, grappling, and submissions applied safely with light or semi-contact (no damaging strikes or slams are permitted); nor physical injury should result.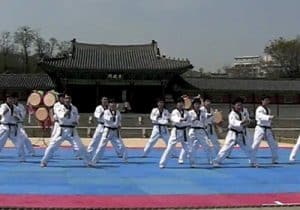 The format for our sports MMA competition is additionally designed to allow each and every competitor the opportunity to gain as much experience as possible with the risk of getting knocked out.
Everyone from men, women, teens, and kids and all experience levels from beginner to advanced can compete in world sports MMA. Whether you are just starting out or an expert that has been training for years, ISKA sports MMA has a division for you!
The ISKA is the host of the U.S. Open. The U.S. Open is the most prestigious Martial Arts Tournament in the world. It is held at Disney Coronado Springs resort annually and televised on ESPN. Our Master Sean Cumberbatch has won 1st place at this event for continuous sparring in 2007, 2008, 2009, 2010, 2011, 2014, 2015, 2016, 2017 and 2018. To learn more click here.
THMA – The House of Martial Arts
The THMA stands for The House or Home of Martial Arts. We believe that your eyes with no doubt see the structure of a house. A floor with four walls and a roof. We hope in the time and experience you have to train that the house is then seen as your home. A place you take pride and ownership in. Under this roof, our goal is to give you the experience of Traditional Martial training which means as close to the source as the origin material. Our school is primarily world Taekwondo Federation driven and the experience of yin and Hartha yoga. Both martial arts and yoga serve the purpose of leading someone to their own enlightenment. Within this house, as it becomes your home there are special experiences that are offered. You may be delighted with Hapkido seminars Shotokan Karate seminars Kobudo seminars And Taichi seminars. There is also the advantage of a higher level of yoga known as Ashtanga for all those who want to push the limits. Classes are offered to men, children, and women of all ages above 4 and we encourage family training to give life's best bond. THMA is a small organization of now three schools in winter springs Florida, Ocala Florida and Waterford lakes Florida. It is affiliated with great brother schools like IGNITE Martial Arts, Breakkwon Do, and several Japanese Budo schools. We care only about the training of the art and the spirit of the students.