At IGNITE the base of our curriculum is taekwondo. For strength. For confidence. For discipline. But the lessons do not stop there. Taekwondo also trains your mind and enhances your well-being. For many, taekwondo is a lifelong quest. Of course, we are here to help you, drive you, challenge you at every step, kick, and punch of the way.
Our Master, Sean Cumberbatch, has been training for years, no matter what your level, you will learn and advance from our taekwondo programs.
Instead of competition against others, the focus of IGNITE Martial Arts tends to be competition with one's self. Since respect is a huge aspect of martial arts, heckling and name calling is discouraged, rendering this a great option for anyone insecure about his or her current level of fitness who would like improve to their body image and health.
Best of all, classes are individualized, so don't worry if you're not in the same physical condition you were at age 18. Adults participate at their own fitness level while progressing in skill and technique.
Taekwondo literally means "the art of the foot and fist" in Korean. The focus on kicking in Taekwondo distinguishes it from martial arts like karate or southern styles of kung fu. The leg is the longest and strongest weapon of a martial artist, and the kick has the greatest potential for powerful strikes without successful retaliation.
Taekwondo is now the most practiced martial art in the world. Because all Martial Arts have strengths and weaknesses we also incorporate training techniques from other styles of Martial Arts like Brazilian JiuJitsu and Hapkido.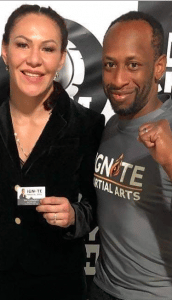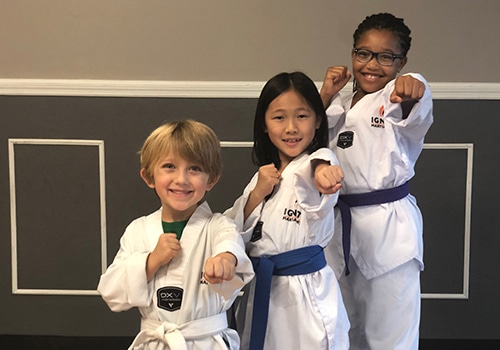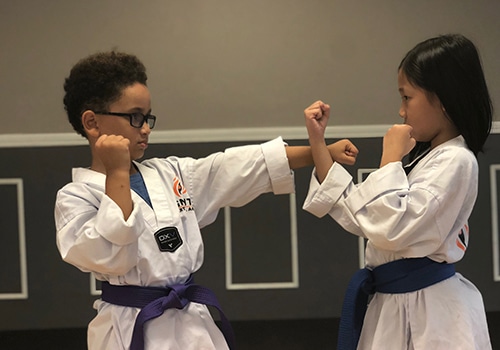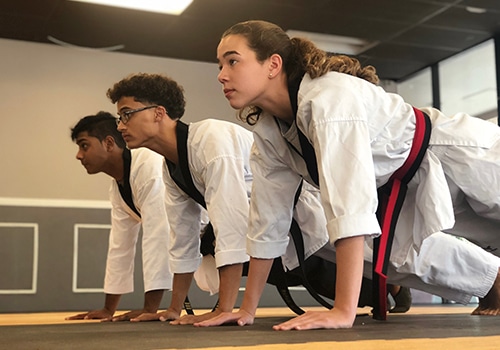 When participating as a family, martial arts provides a unique opportunity for sharing in a non-competitive fun activity. Plus, parents have the opportunity to reinforce the life lessons taught in class at home.
Martial arts isn't for everybody, but it might be right for you.
To learn more about martial arts and to determine if it's the right physical activity for you, please contact us and we'll be happy to answer any questions you may have.